What a fantastic idea! I've been using much less efficient methods of tracking my coffee consumption for years; I've used spiral notebooks, my iPhone, computer note-taking program, this blog, etc, etc, etc. Nothing has really worked effectively.
33 Coffees
may have the answer for me.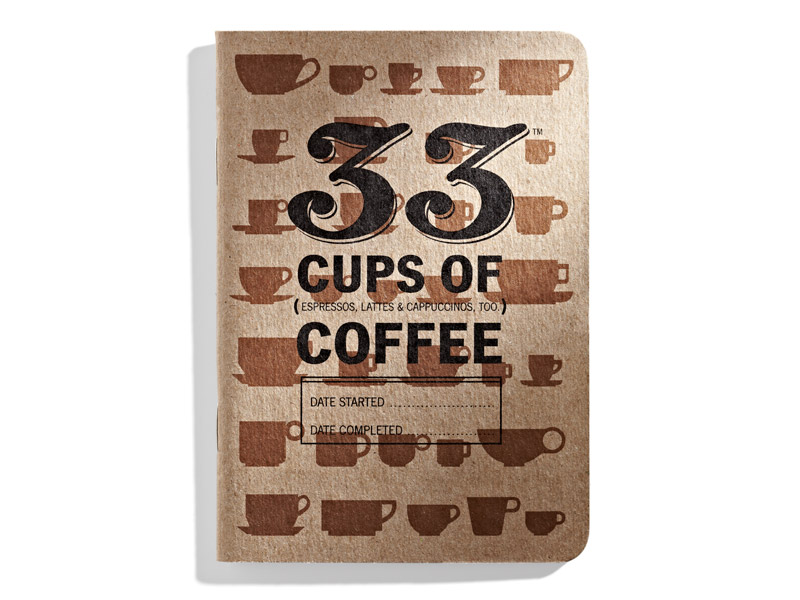 Keeping track of coffees we consume is a very simple idea, but has many varied applications. We can see what we think we like to drink and what we actually do like. We can see where we buy our coffee, how much we buy, and what preparation methods we like to use. Tracking our consumption can show us what time of the day we drink coffee. Taking detailed not of harvest date, roast date, varietal, country, region, and farm will make us much sharper tasters. It can also provide a handy format for keeping cupping forms on us at nearly all times.
I was turned onto this little booklet by
cleanhotdry.com
, who is affiliated with
Crema Coffee Bar
. Very solid product at only $4 a pop. If you worried about shipping, it's about $2 extra. I highly recommend this product for any coffee lover drinking hand-crafted beverages or multiple varieties of coffee a week (or if you know someone like this... it's a great cheap gift option).
Lord, thank You for curiosity and the inherent desire to know. Keep this alive in me for many years to come. Keep me humble and interested in Your will in my life.